About
A SHORT HISTORY OF HELIO MIRROR BOWLS CLUB
The Helio Mirror bowls club was founded back in 1977/1978;
The name Helio Mirror Co Ltd was a Ministry of Defense company that created mirrors for submarines and tanks which was based in Belvedere, Erith, Kent.
Helio Mirror had a sports section where the employee could join to do many activities, one senior member of this company and sports section Jack Gunning was approached by another member asking Jack if he was able to teach him the game of green bowls, Jack had previously played this game as a younger man so he took it upon himself to arrange somewhere to teach, learn and play.
Russell Park was the closest known green to his home, where he lived in Woolwich Road Bexleyheath, so he enquired the opportunity of using their facilities for one night a week; this was agreed with Bexleyheath & Barnehurst bowls club, and a Friday night was offered and accepted for these training sessions for Helio Mirror Sports section.
Jack offered this opportunity to the members of the sports section and on the first planned date unfortunately only he and one other member attended.
Jack worked hard in getting some of the other members interested, so he suggested that once they had finished these training sessions maybe they could all go for a drink in the pub across the road called the Travellers, amazingly this bowls training session with the social drink afterwards slowly became very popular and this even captured the interest of the wives and girlfriends.
These bowls sessions got so popular that eventually the sports club 'Helio Mirror' asked the members if they would like to form a bowls club, in 1977 the Helio Mirror bowls section of the Helio Mirror sports club then became 'Helio Mirror Bowls Club'.
Helio Mirror Bowls Club became the second club now playing out of Russell Park with Bexleyheath & Barnehurst in 1978, this creating a consortium of two bowling clubs
The number of members achieved for that first year started at 26. In that first year, Helio Mirror really struggled as a Men's only club as the numbers of members required to play each weekend needed all the members to commit themselves to bowl for the majority of the fixtures planned.
A lot of hard work, planning and commitment were put in to create the future of Helio Mirror Bowls Club, thus creating a required committee, managing new finances, confirming new members for future years.
To solve this problem the wives and girlfriends also joined in and helped out and played. With their ongoing commitment to play this solved the required numbers required each weekend, with future plans to get more bowlers to join the club Helio Mirror accepted the wives and girlfriends as members and by the second year had a healthy increase to their numbers to a total of 39, this then unknown to Helio Mirror became the first totally mixed bowls club (Ladies and Men) within the area. Finally Helio Mirror registered as an affiliated bowls club in the county of Kent in 1983.
The Mixed bowling club attracted even more members and in the following years leading up to the early nineties had to have the number limited by the Russell Park Consortium to 62 thus creating a large waiting list for people to join the club.
Helio Mirror Bowls Club today still offers a totally mixed bowls club for any future new member.
In those early years Helio Mirror also created the required identity for the Helio Mirror Bowls Club by creating their Emblem, a Blazer Badge as well as the required Club tie for the men and a cravat for the ladies.
Jean Canfield, one of the lady bowlers, had a flair for design and took it upon herself to create a selection of designs for the committee to choose from. The committee finally decided and agreed to the Blazer Badge and Lapel Emblem and both of these were created from the design below and are still worn with pride today.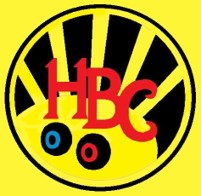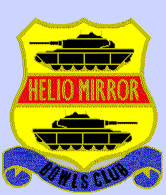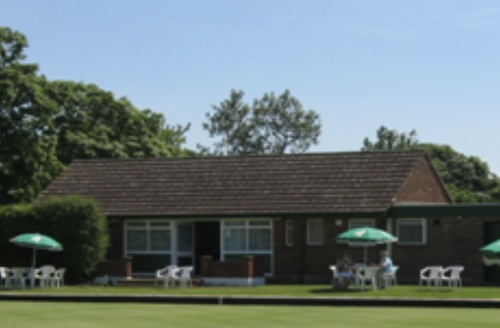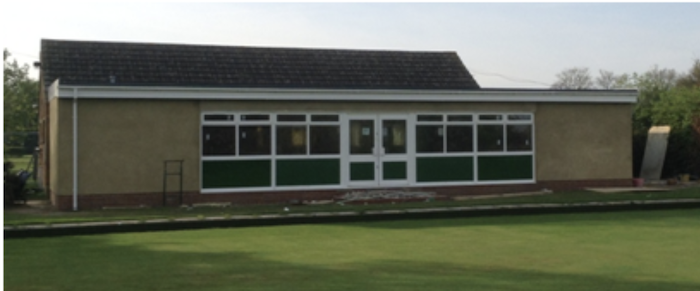 So if you fancy giving bowls a try please go to our 'Contact Us' page select a name and telephone number and have a chat, we look forward to hearing from you.